Winery Restaurant Music and Harvest Festival
 Music, Character Portrayals, Specialty Acts and Host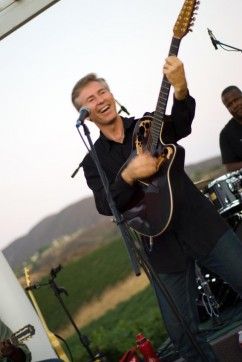 We were designed to dream and as far back as I can remember I was dreaming of engaging, entertaining and enriching others.
From Sunday afternoon living room concerts to school talent shows I was always putting on a show.   
Along my journey I've realized many of my dreams such as learning to play guitar, writing songs and living and performing in Nashville. 
Having a couple of songs published by Garth Brooks and George Strait's companies definitely make the list, and most importantly having influenced a handful of children to believe in themselves, read, write and play music. 
I have been a professional dreamer for some 35 years and I am now dedicated to mentoring and helping others achieve their dreams.
One important thing I've learned along my journey is that when Others increase and i decrease, greater things begin to happen.   
So let's get together and help Others achieve their dreams, share some moving music, and inspiring times along the way!